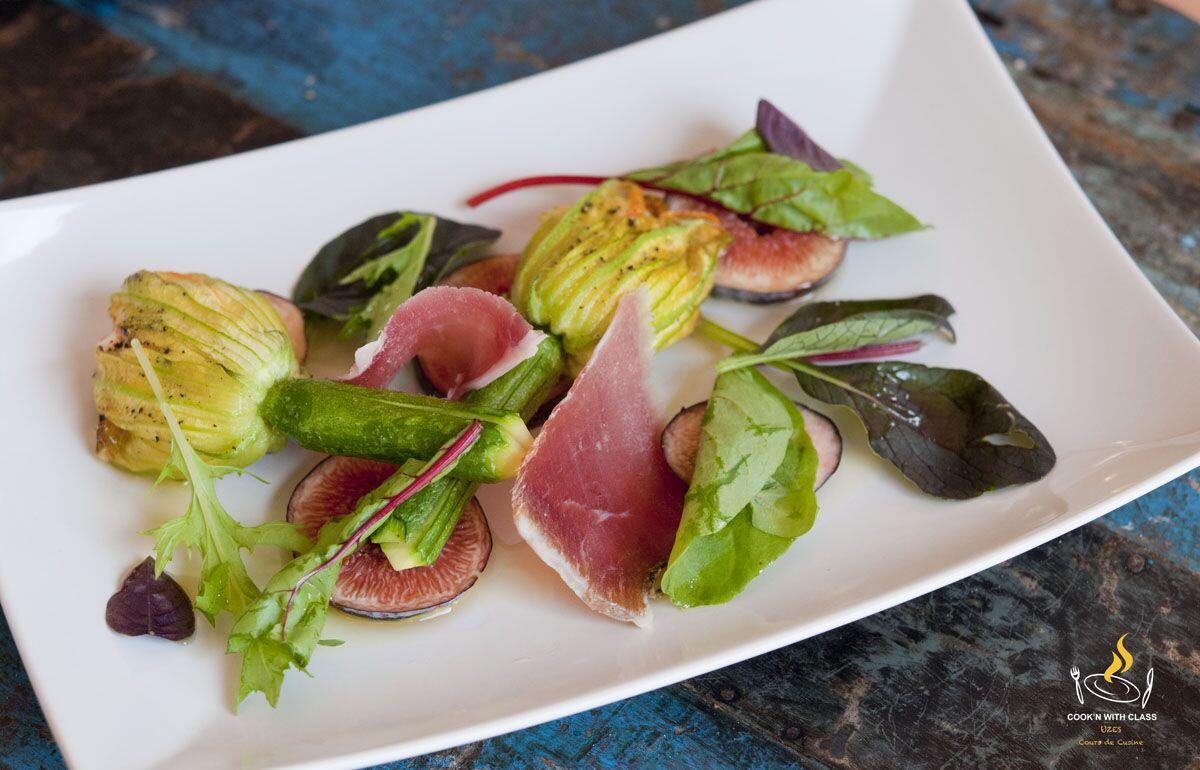 Stuffed Zucchini Flowers with Goat Cheese, Figs and Ham
Sadly, zucchini flowers and figs are only available for a short time in Provence, but if you can source both, this colourful creation will have your guests begging for more.
For the vinaigrette:
Take 2 of the figs & cut them in small dices

Add 2 tbsp olive oil and a spoon of vinegar, salt pepper and reserve. If you prefer you can blend the vinaigrette but you will need to add a bit of water to ensure it is not too thick.
For the Stuffing:
Mix the goat cheese with salt pepper, basil leaves, diced tomatoes, the egg and 1 tbsp olive oil; mix well and reserve

Cut the end of the zucchini like a pencil, make a fan by making vertical cuts from top to tip.

Open up your blossoms if they are closed (you can blow air into them to fan them out), fill with goat cheese mixture

Cook at 150 celsius for 10 minutes, in a baking dish with 1 tbsp of olive oil, salt, and pepper

Cut the other figs in large slices and dress your plate with all the ingredients you have. You can add some mesclun or red endives if you fancy.