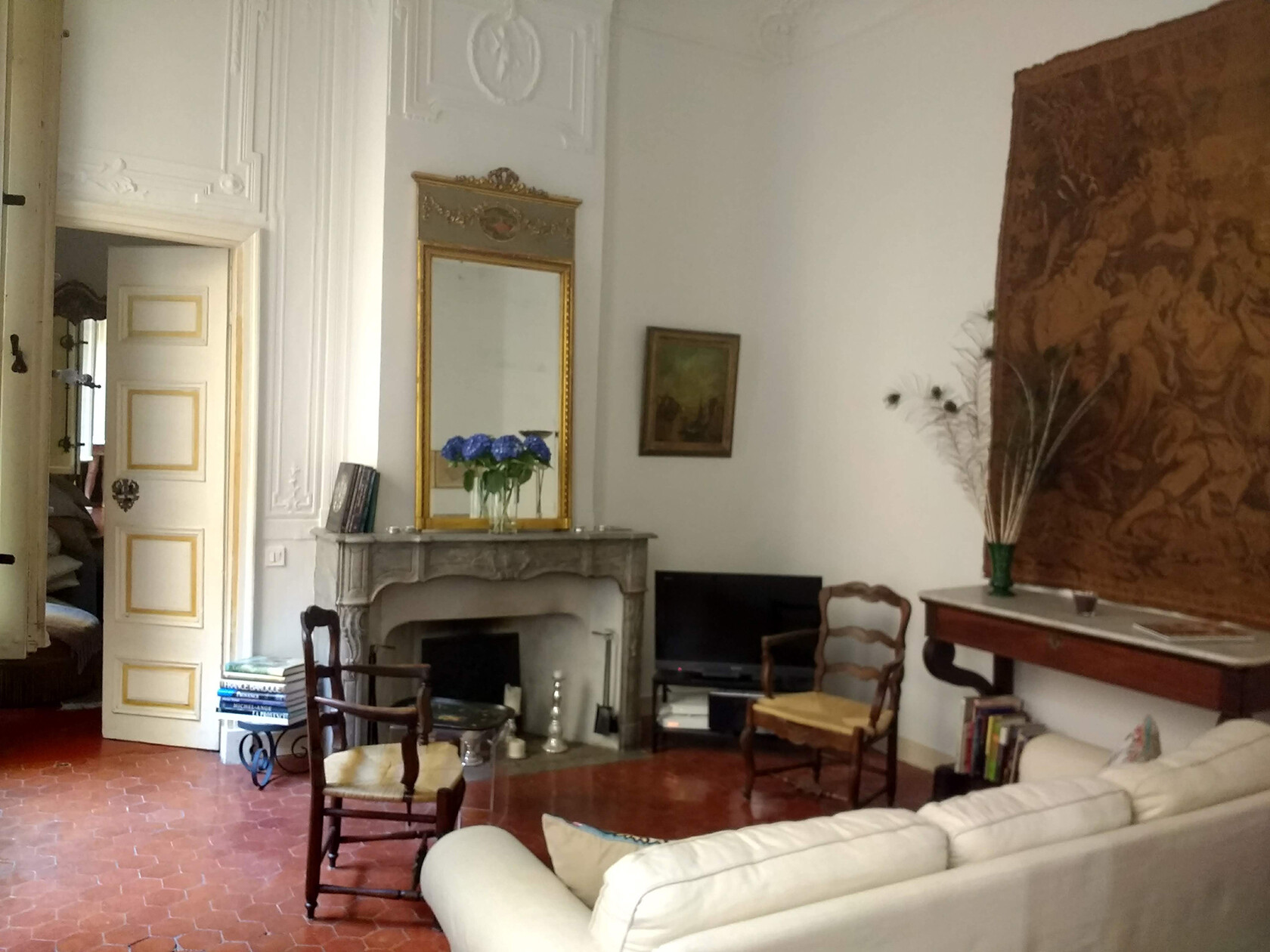 Description
In the heart of Aix en Provence's ancient quartier of Cathedral Saint Saveur, this extraordinary apartment in a grand home from the beginning of the 18th century will enchant you with its charming elegance. Remarkably calm and private, overlooking the stately courtyard of the Hôtel de Fontvert, which is on the official list of France's historic buildings, Ambiance d'Aix is a small piece of paradise in the historic center.
You will instantly note its distinctive 12 foot high ceilings, tall arched windows, and original hexagonal 'tomette' floor tiles, gleaming with centuries of gentle care. The apartment is beautifully decorated with French antiques and quality furnishings combining the spirit of the period with contemporary comfort and modern conveniences such as microwave oven, cable television, iPod/CD players, and high-speed internet.
This extraordinary 58 square meter (600 square feet) apartment on the second floor (first floor European) accommodates up to four people and consists of:
a welcoming entry hall with interphone entry system to the building
a spacious living/dining room with its high ceilings and walls adorned with intricate original gypserie – plaster mouldings with figures and ribbon designs – with views to a neighbour's large, quiet, and sunny courtyard below. For news and entertainment, there is a Sony flat-screen high definition TV with French, German, English, and other language channels and a CD/iPod/iPhone player with radio. The dining table comfortably seats six people.
a breathtakingly romantic bedroom with pillow-top queen size bed covered with quality linens and topped with a French Ciel du Lit flowing with sheer draperies. An inviting recamier (chaise longue) beside the tall windows overlooks the neighbour's courtyard below
a newly-renovated and well-equipped kitchen where you'll delight in preparing meals from fresh ingredients gathered at the many local markets nearby

a two-level bathroom with spacious shower on the mezzanine level 8 steps up

a second bedroom/study with a closet and couch that converts to a very comfortable queen size bed with upgraded mattress

wireless Internet access throughout the apartment with iPod/iPhone docking stations in both the living room and the main bedroom's radio alarm clock
Tastefully decorated and distinctively furnished with a combination of both contemporary and antique pieces, the apartment's spacious rooms and windows open to either a neighbour's private courtyard below or a quiet lane. All the rooms are wonderfully light and sunny.
The apartment has central thermostatically controlled heating for the cooler months and stays warm in winter with its thick stone walls. For the warm months, there is good ventilation with through drafts as it has double exposure. Although we would not consider living without air conditioning in our Virginia home, we are completely comfortable in our Aix apartment even in the height of summer. In fact, we're surprised to find how warm it is when we walk outside!
Ideal for:
Couples – this property is perfect for up to four people, but not for small children.
Great for a honeymoon
Minimum stay:
Three (3) nights
Rates (2020):
High season: €200/night
Mid-season: €150/night
Low season: €130/night
Notes:
Because Ambiance d'Aix is located on the second floor without an elevator, it regrettably cannot accommodate wheelchairs.
One (1) master bedroom, One (1) small study/second bedroom
What our clients say: 
"This is a wonderful apartment right in the heart of Aix just next to the Cathedral, flower and food markets."
"We spent ten days in this apartment over New Year's and found it a great place to call home while exploring Aix-en-Provence.
The location is amazing: on a quiet little street of historic homes tucked away in the center of the old town and yet just a two-minute walk from the daily flower and produce markets – and all the lively café and restaurant terraces where locals meet for coffee or a glass of wine. Everything we needed (grocery stores, coffee roasters, shops selling local products, restaurants of all kinds) and everything we wanted to see (musées, neighbourhoods, monuments) seemed to never be more than a ten-minute walk away.
The apartment itself says « you're in Provence now!» from the time you first open the door. Furnishings and appointments are a comfortably curated mix of French vintage & antique pieces. Ceilings are high with lovely moldings, the fireplace is sculptured marble, and floors are tiled with the authentic hexagonal « tommettes » my French friends are always so proud of in their country homes. Everything comes together to create a space that feels elegant and homey all at the same time. I was especially taken with the generous library of Provence themed books – novels by Peter Mayle, art books, coffee table books about the region.
More practically, kitchen and bathroom fixtures and tiling are new, the kitchen is well equipped, the bed is very comfortable, and everything is clean and well maintained. Very calm and quiet in spite of being right in the center of the historic center.
Very pleased with our stay in this apartment"
Details
Bouches du Rhone

Two Bedrooms

WIFI

Laundry Facility

Non-Smoking

Secure Entrance

Television
Gallery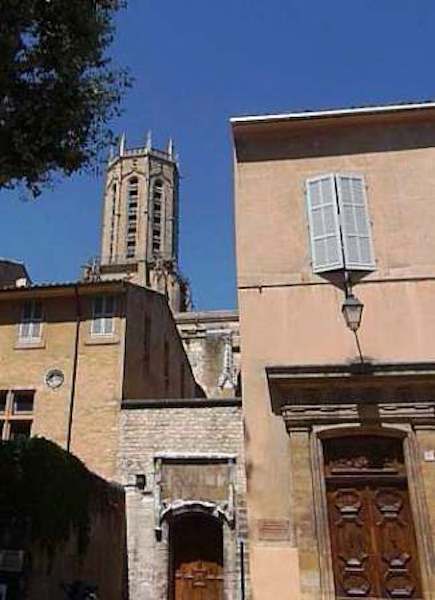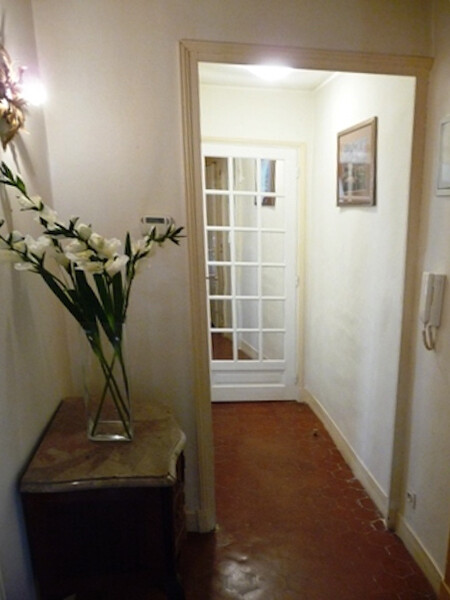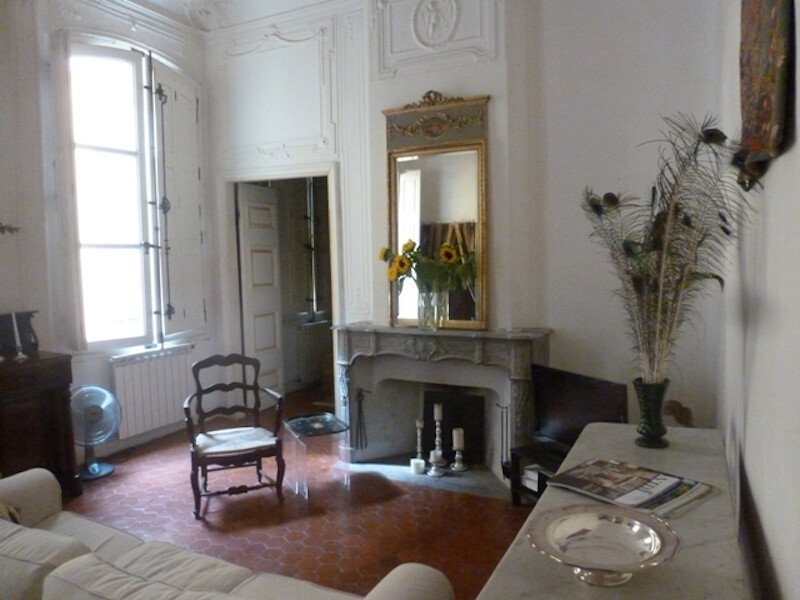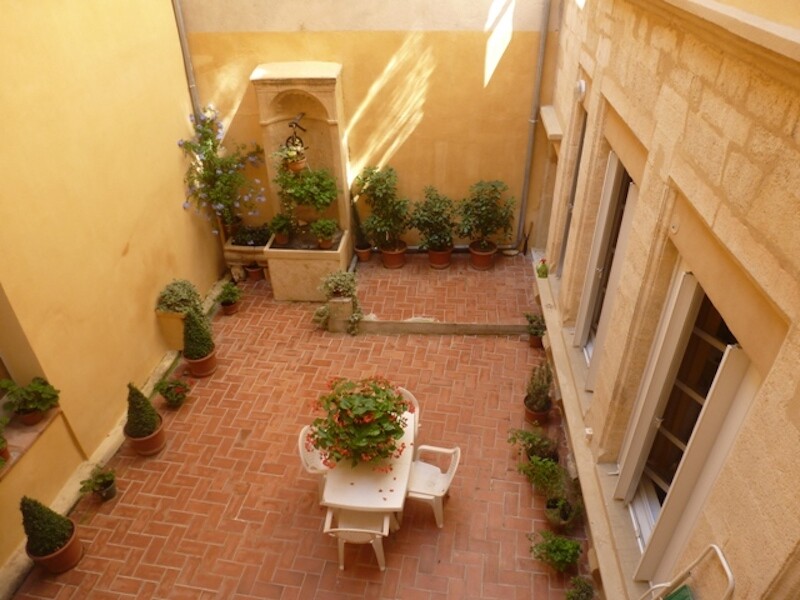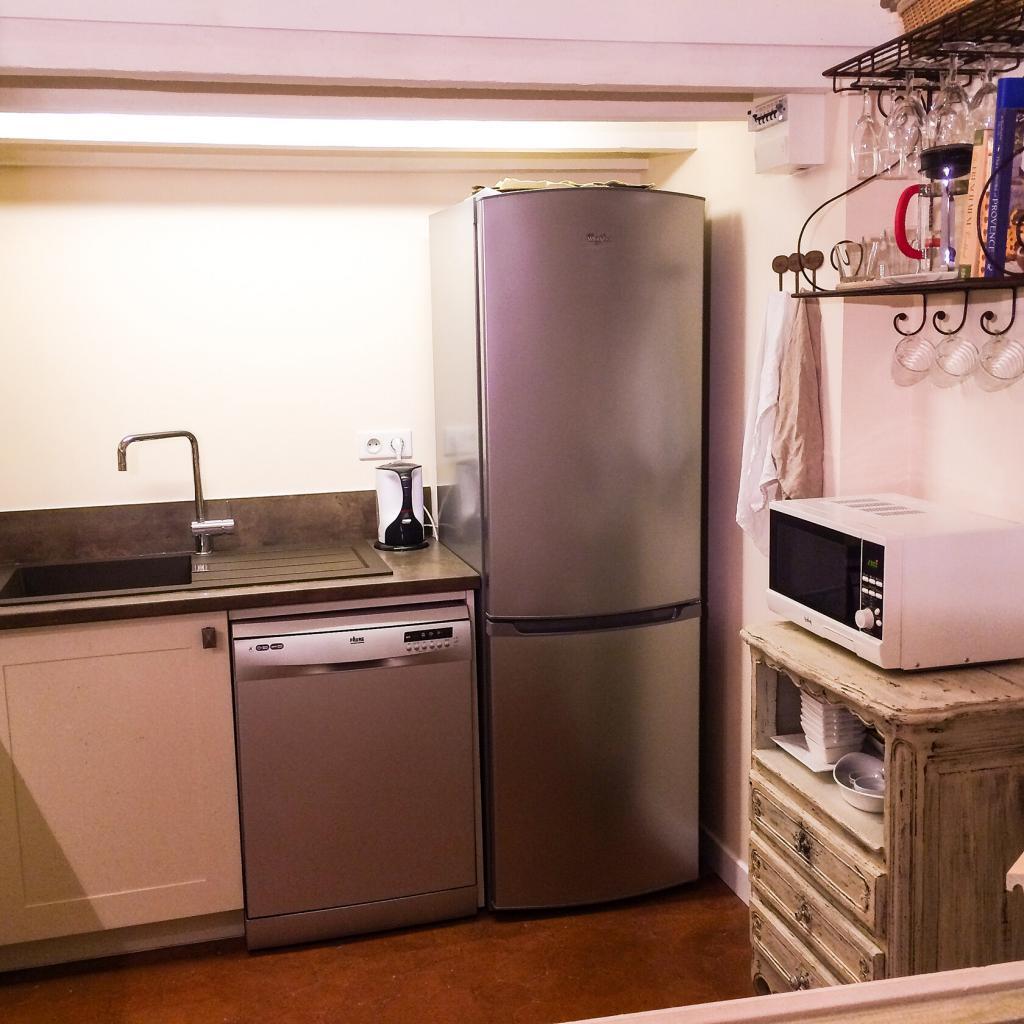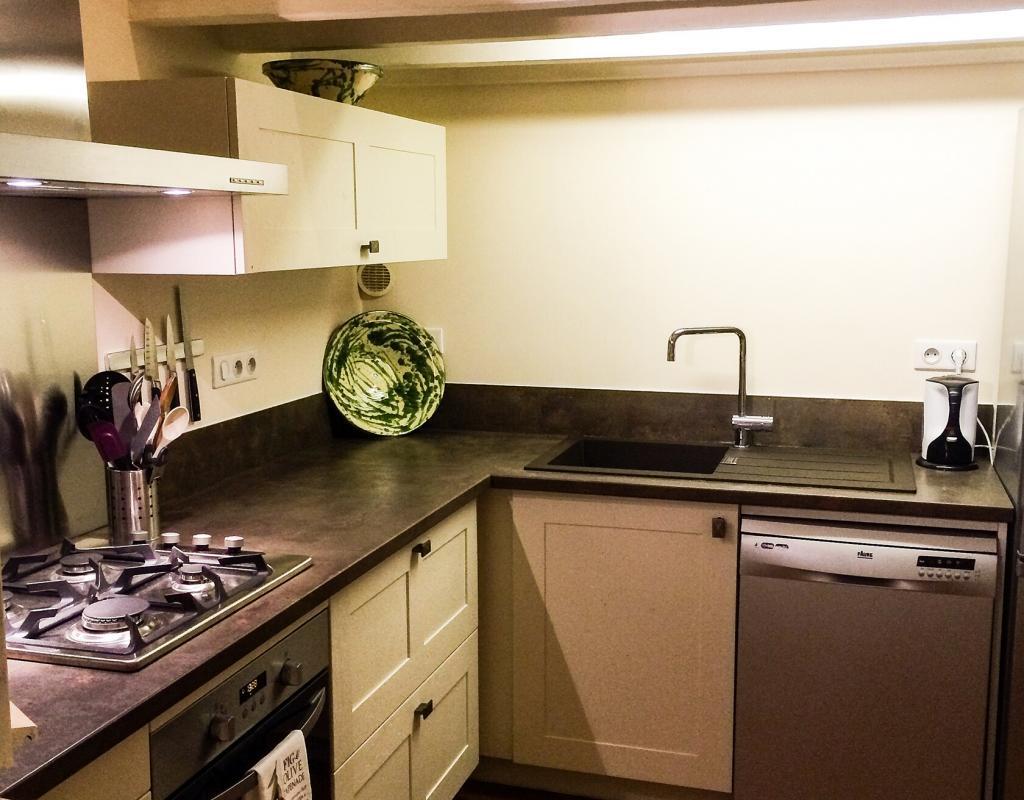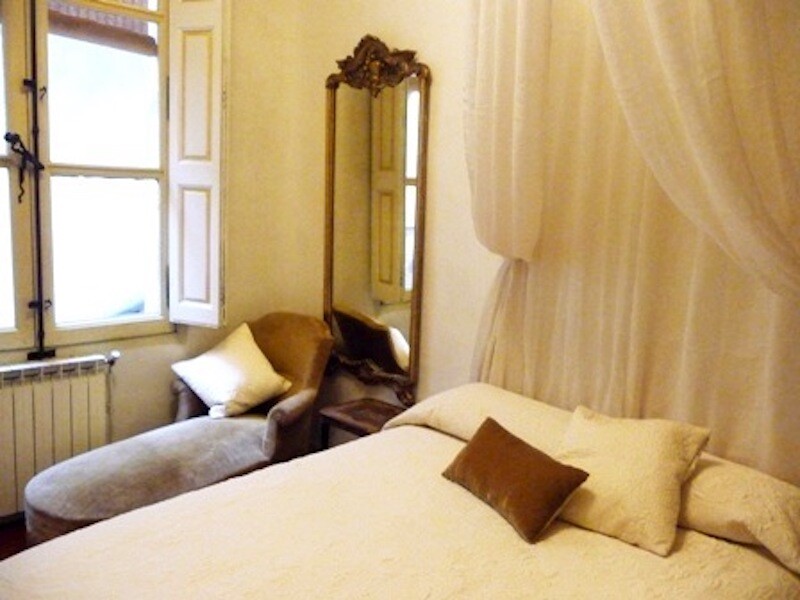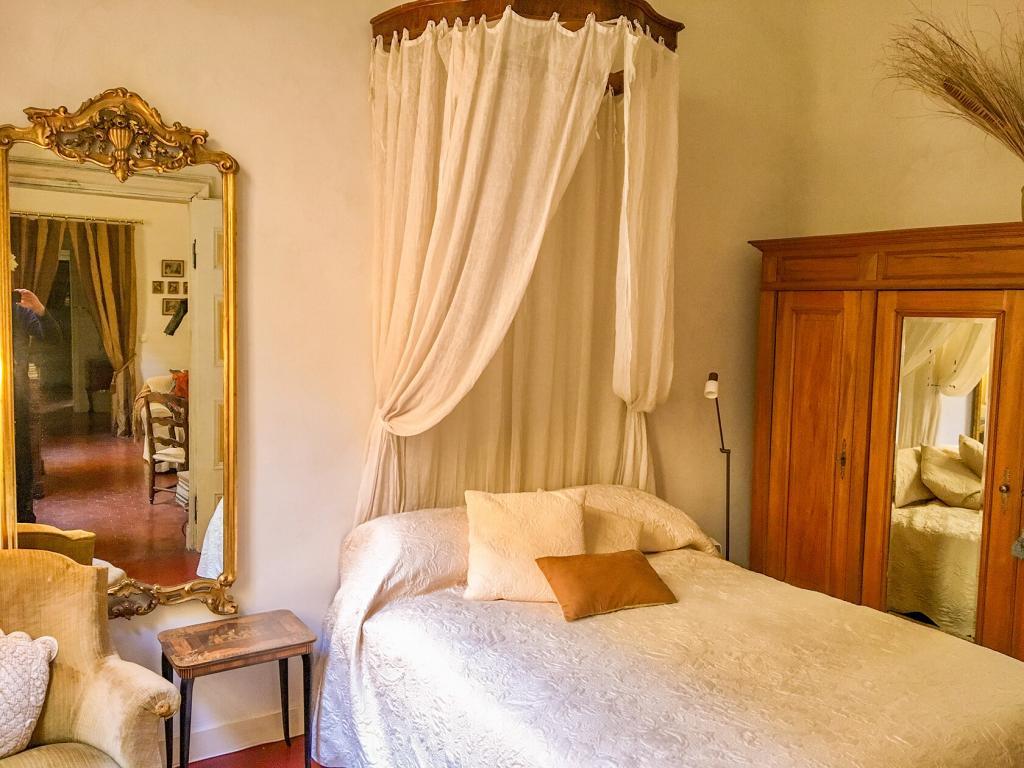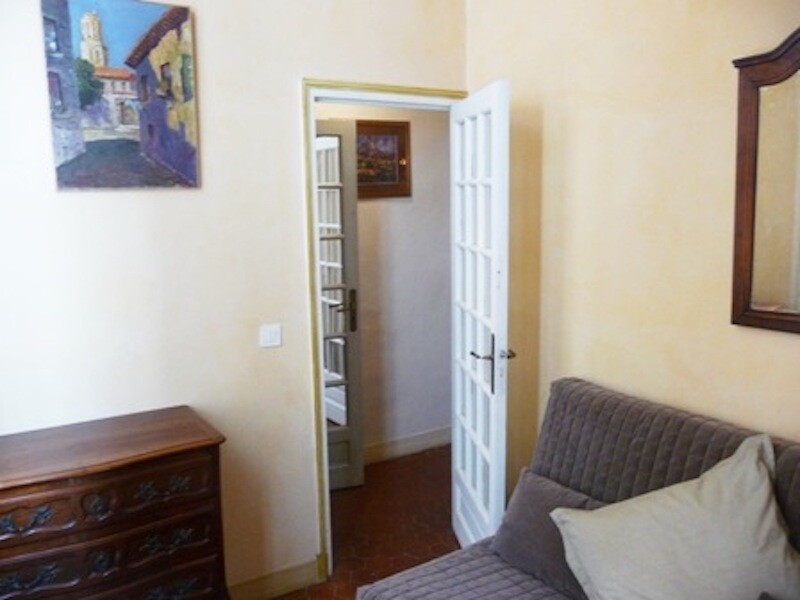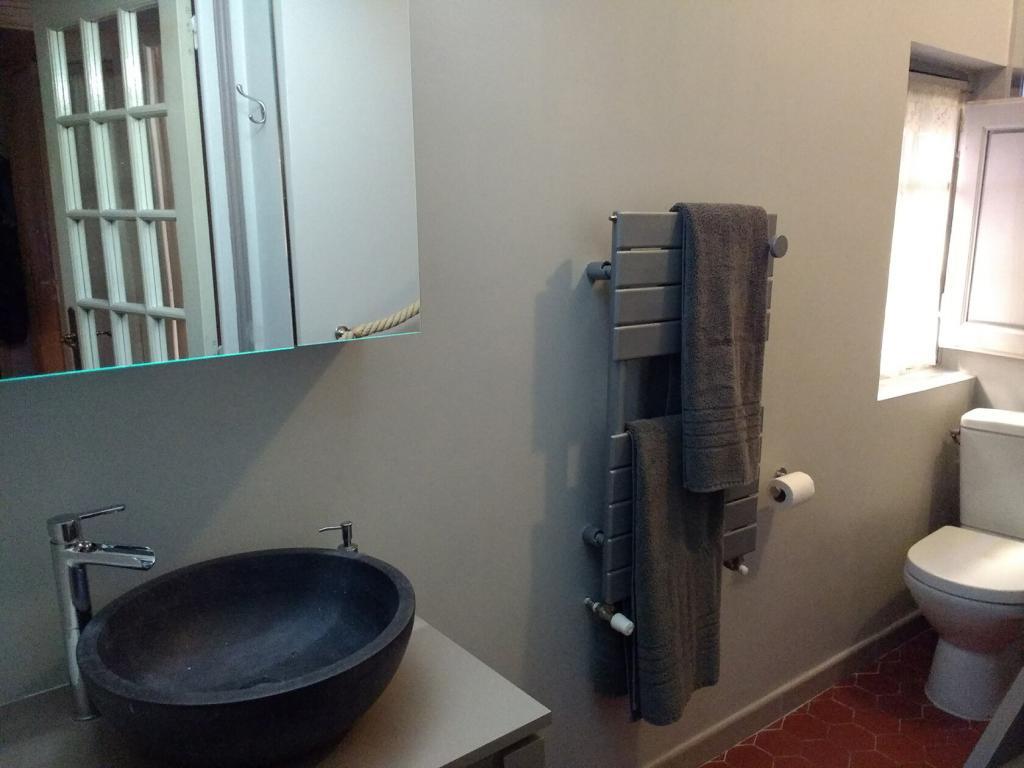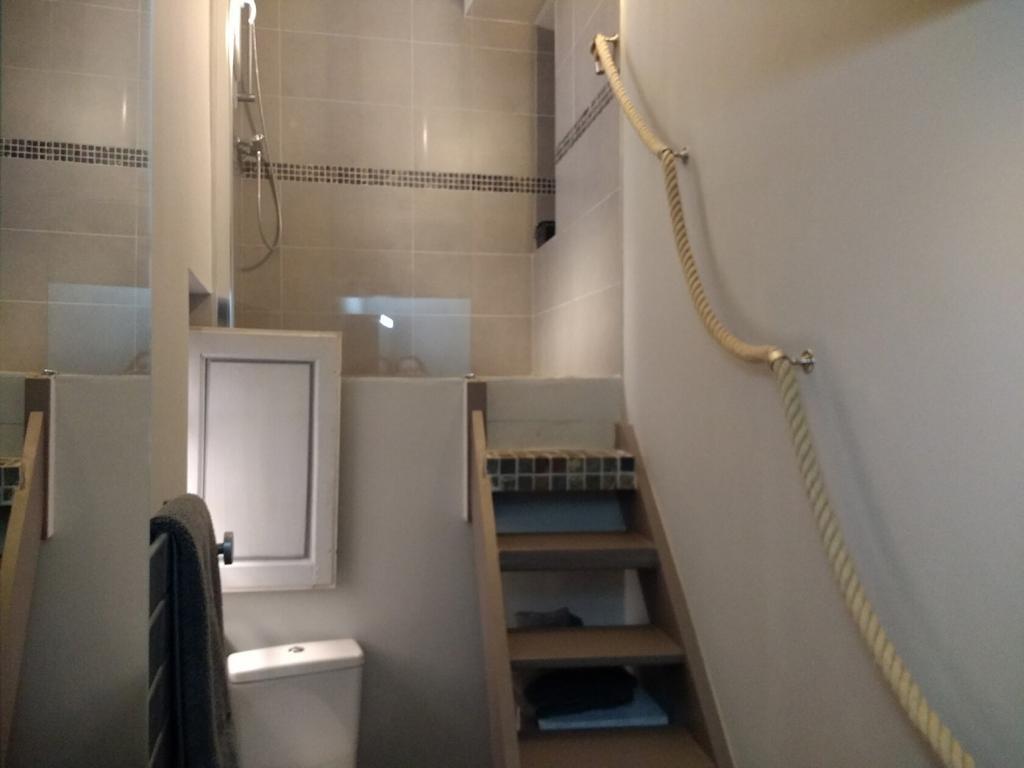 Click Here to Book This Property
Location