The Saffron Fields of Provence
Contributor blog post by Girl Gone Gallic:
Hidden twenty minutes outside of Marseille in the spectacular hills of the Mont du Marseillais, the tiny village of Lascours is host to fields of what is locally known as "Red gold", or the Saffron fields of Provence.
When you think of Saffron, you probably think of golden hues, exotic scents, and warm climates in faraway places. But Provence? Olives and Lavender, yes… But never once did I consider it as a viable Saffron growing territory.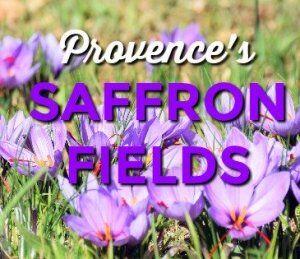 …Continue reading here for GGG's description of her visit to the "red gold" fields crocus flowers (Crocus sativus (Iridaceae) that bloom in the fall. Discover why Provence is in fact a perfect climate for these tiny flowers. You can visit saffron farmers in the region to gain a better understanding of this precious and expensive spice.
For a perfect day out our Girl Gone Gallic also provides a list of popular hikes near Lascours.
Want more on saffron in Provence? Here is an article on a saffron farmer in the Jabron Valley.
Via:: Girl Gone Gallic