Provençal Wine You Say Rolle, and I Say Vermentino
Contributor blog post by Susan Manfull:
There is no need to call the whole thing off, because we are both right; Rolle and Vermentino grapes are one and the same. The Italians make Vermentino, while those of you in Provence sip Rolle. I truly wish I had a bottle of each side-by-side to test, because I feel they are quite different.
…Continue reading here. David pairs a Tuscan Vermentino with Shrimp and Pea Risotto inspired by their trip to Italy. Read the full post here for his photos and recipe. But, the question remains is Vermentino the same as the Rolle grape in Provence?  We are willing to be that he will do a taste test and recipe pairing.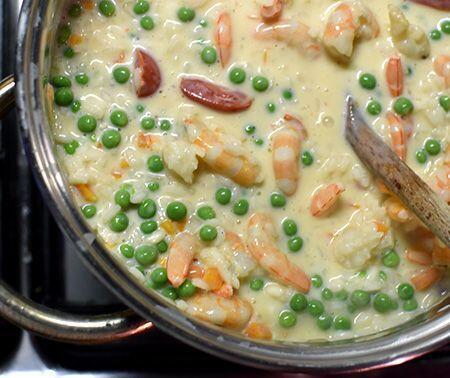 Via:: Provence WineZine