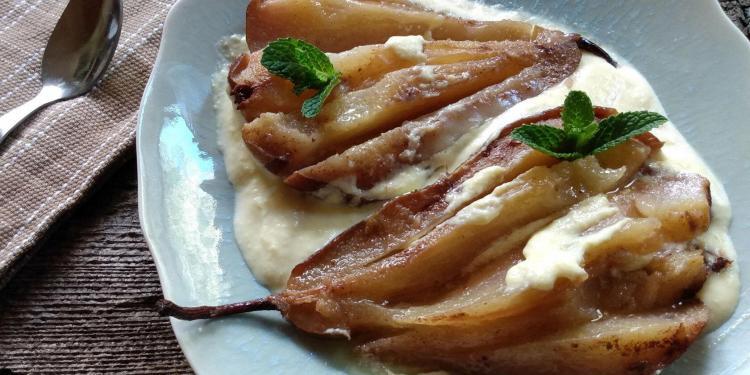 Roasted Pears with Crème Anglaise for Dessert

Pears are a fruit that is well-suited to desserts like this one with Roasted Pears and Crème Anglaise.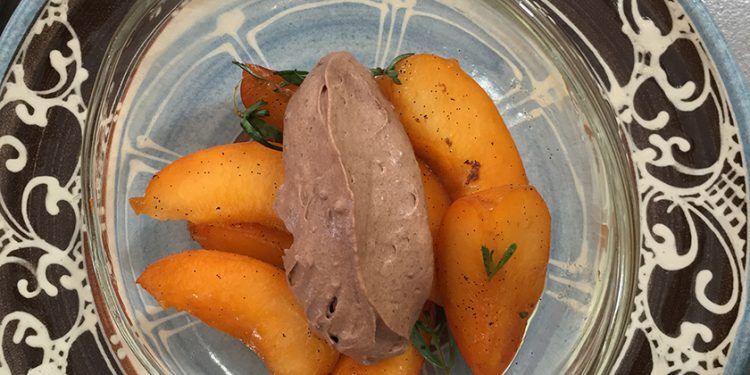 Apricots with Dark Chocolate Ganache and Tarragon

This recipe was the grand finale of a market cooking class at Cook'n with Class in Uzès. The dessert can be made with other stone fruit (peaches, nectarines, plums) or even with strawberries. However, the key is that the stone fruit should not be overly ripe, as the ingredients naturally create a juice.