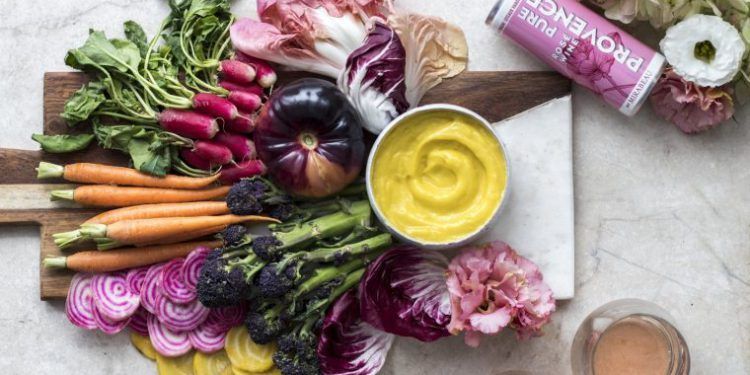 Provençal Aioli Dip and Crudité Grazing Platter a Tapas Style Appetizer

Sofia and Kate the chef and baker behind "WeAreCookandBaker" have taken a Provençal aioli dip (garlic mayonnaise) and developed a bright, refreshing tapas-style appetizer. In Provence, many restaurants serve a typical aioli on Fridays (le grande aïoli), a dish that features steamed cod, potatoes, carrots, green beans and a healthy …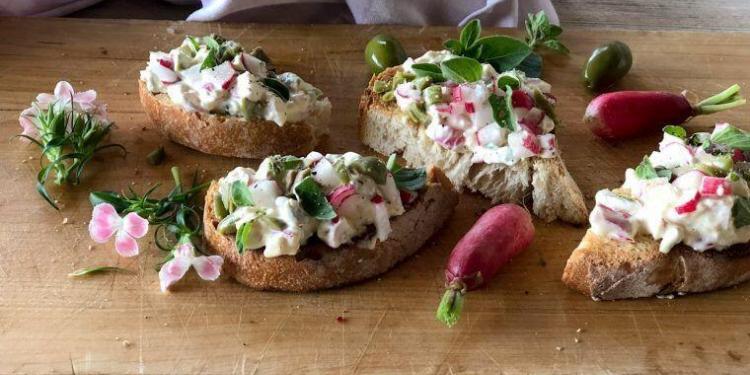 Radish Green Olive Tartare on Sourdough a Tangy Appetizer

This appetizer requires no cooking, which is perfect for a hot summer day. The preparation time is limited and the combination of red radish with green olive makes for a lovely tangy "tartare." Enjoy the combination on top of fresh bread with a glass of chilled Mirabeau rosé and these other starters.