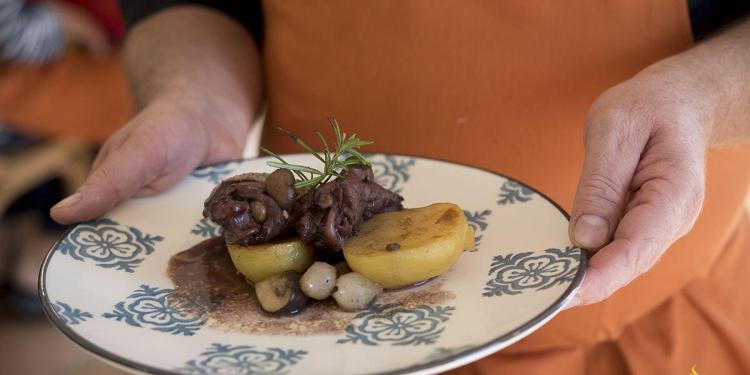 Quick Coq au Vin a French Classic Made Easy

Students for our cooking class come from all over the world.  We have had the pleasure of meeting Americans, Australians, Asians, Europeans, and even a Candian couple who returns every year for a refresher workshop (or two). Without fail, whether these folks consider themselves cooks or beginners they want easy recipes. This recipe for Quick Coq au Vin meets that request, enjoy cuisine à la Française made easy.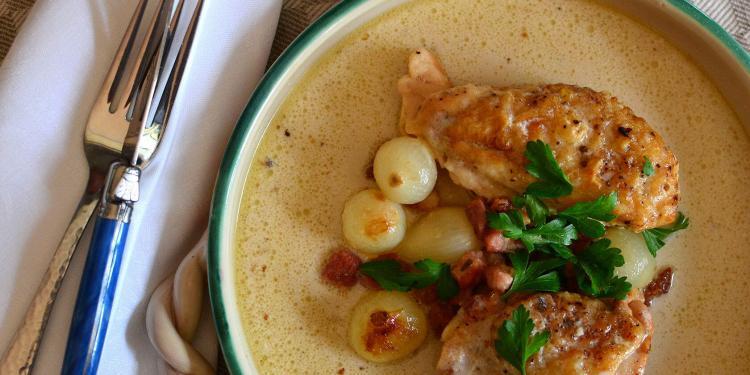 A Perfect French Roasted Chicken

A simple one-pan main course of browned chicken, braised in apple cider and finished with cream.