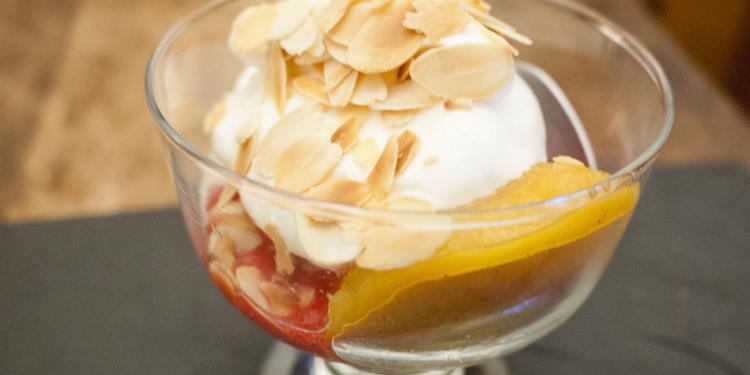 Pêche Peach Melba with Raspberry Coulis a Recipe for Stone Fruit Season

The only problem with stone fruit (apricots, peaches, nectarines, and plums) is that they all appear in the markets around the same time of year. What to do with the bounty of produce?  Make dessert of course. Enjoy this easy recipe for Peach Melba – Pêche Melba with a raspberry coulis. This …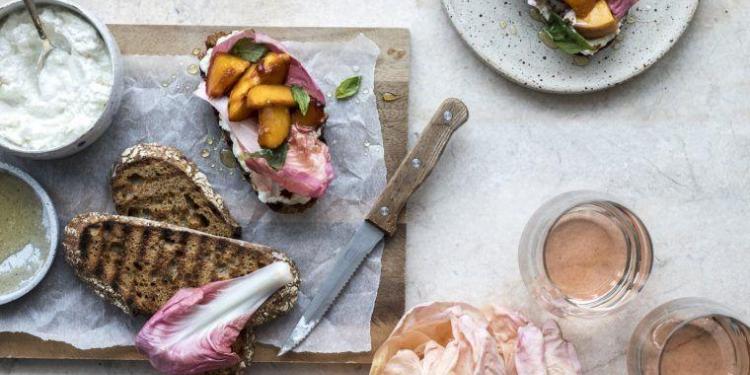 Summer Picnic Perfect: Grilled Sourdough Tartines with Ricotta, Peach and Basil

This recipe is a delicious combination of savoury (sourdough), creamy (ricotta), sweet (peach and honey), and tangy (chicory, radicchio, vinegar). Enjoy a DIY open-faced sandwich in the sun with a crisp rosé from Provence.