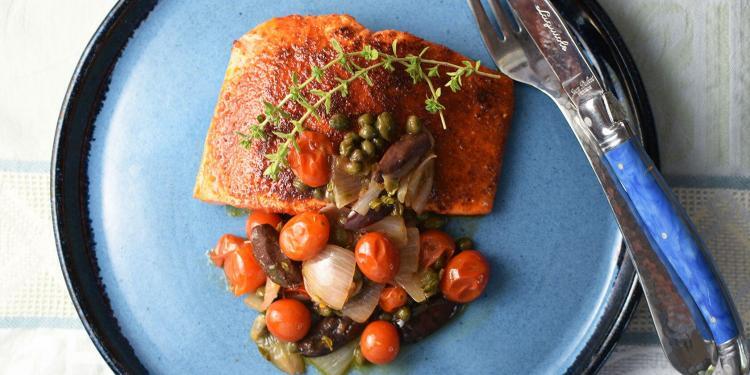 Quick and Easy Seared Salmon with Tomato-Shallot Ragoût 

Make this recipe for seared salmon one time, and it will become a "go-to" quick dinnertime meal for two (or more). The tomato, shallot, caper and olive ragoût is a savoury combination that is similar to a puttanesca pasta sauce.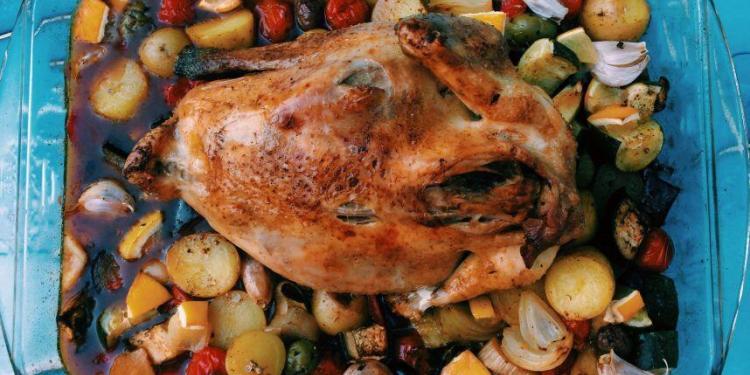 Roast Chicken Provencal Style with Local Lemons from Menton

There is nothing better than the tantalising aroma of roast chicken, well except for chocolate cake. As for savoury dishes, roast chicken is a winner for a family, it requires very little supervision, there are often leftovers for sandwiches and bones for soup or stock.  The credit for this recipe goes to Denise, my belle mere, she uses local, seasonal and when practical organic products for her creations. Enjoy Denise's Poulet Provençal au citron de Menton, it's a simple roast chicken dish with local lemons.