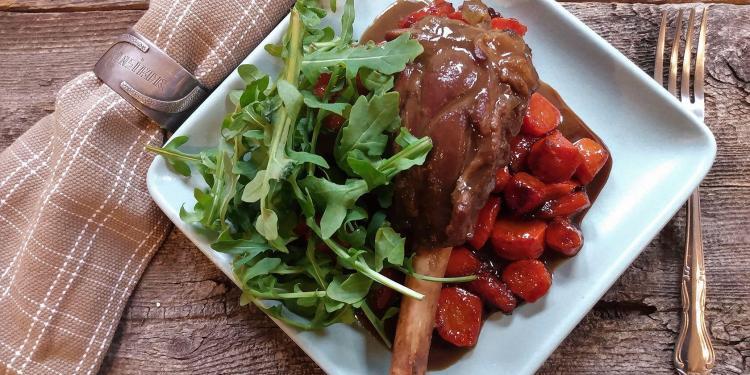 Slow-Cooked Lamb Shank (Souris d'Agneau)

Slow-cooked lamb (agneau) dishes are typical on menus in Provence. You see sheep herds grazing in farmers fields or often free-range in the hills of the Alpilles, Luberon, Var and Haute Alpes de Provence.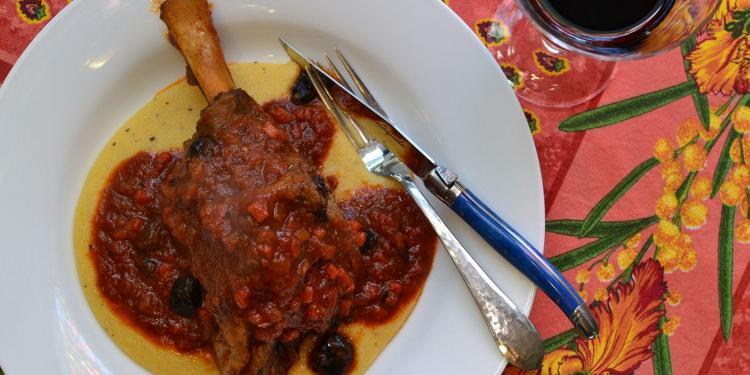 Braised Lamb Shank with Provencal Spices

Roasted lamb shanks with tomatoes and olives, spiced with traditional herbs and a few non-traditional ones such as citrus and paprika.