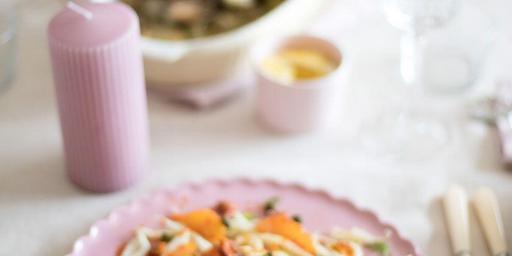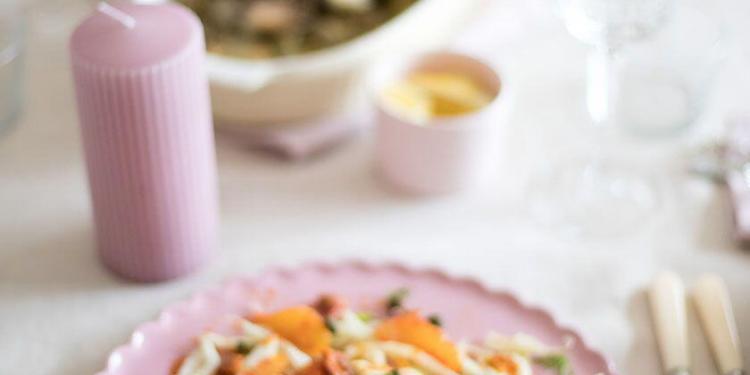 Citrus Salad with Orange, Fennel, Olive and Capers

In a climate where fennel grows wild and, olive oil production is big business this tangy salad is a tribute to the landscape. This citrus salad incorporates many ingredients native to the South of France and the Mediterranean Basin. Gemma Wade prepared this salad as a side dish for the Easter lunch menu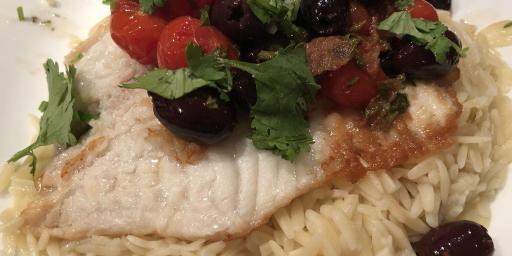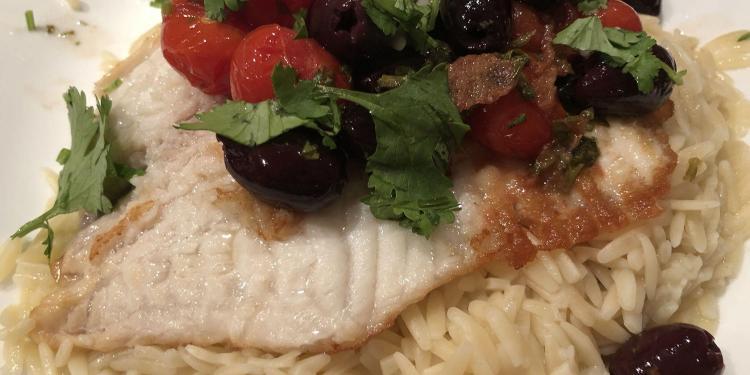 Mediterranean Sea Bass with Olives and Tomatoes

The key to most (if not all) seafood recipes is not to overcook the fish. This Mediterranean Sea Bass is no exception, start to finish in about 15 minutes. The ingredients olives, tomatoes and garlic are typical flavours from the South of France, and many cuisines in the region.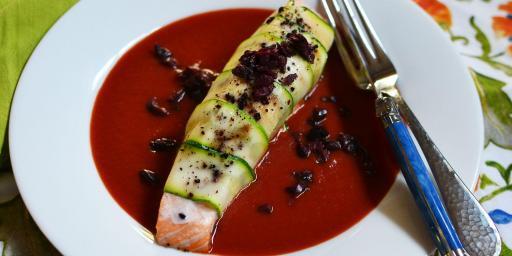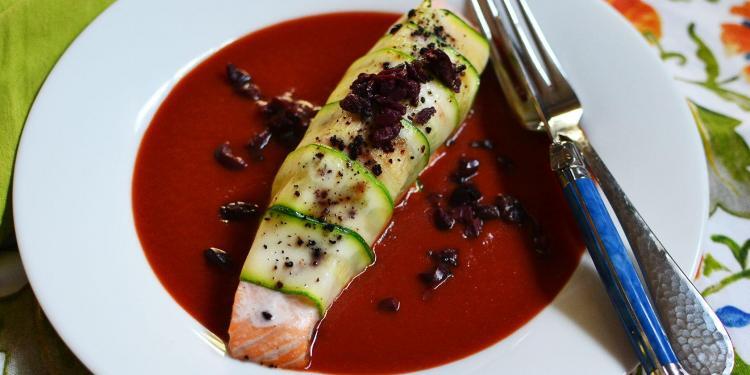 Salmon with Herbed Provencal Chèvre Wrapped in Zucchini

One of the infinite dishes complimented by Herbes de Provence, enhancing the flavour of creamy chèvre all stuffed in to bright pink salmon filets wrapped in zucchini and baked to perfection.