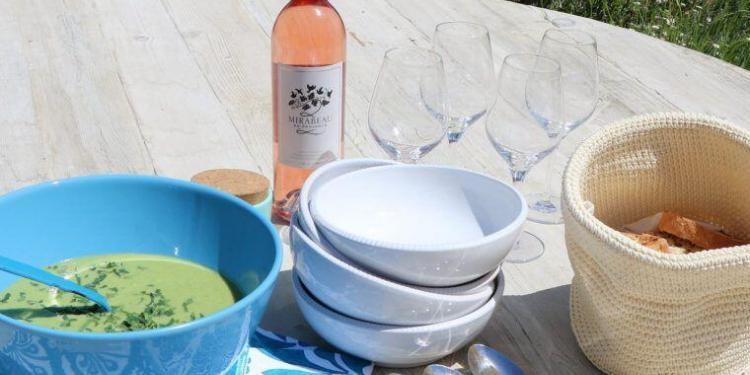 Fresh Asparagus and Pea Soup Recipe for Spring or Summer

rench green asparagus teams very well with peas and you can serve this cold in the summer for a refreshing and pretty way to start a meal. This asparagus and pea soup recipe comes from Jeany Cronk's kitchen at Mirabeau Wine.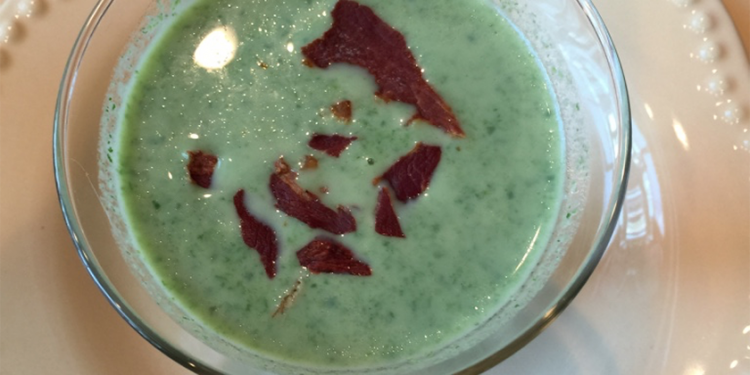 Springtime Chilled Pea Soup with Crispy Prosciutto

This recipe for a refreshing green Chilled Pea Soup is the culinary equivalent. The broth is simple to make ahead of time ideally the day before. Just before serving the soup prepare the prosciutto to a crispy texture and add as a garnish on top of each bowl.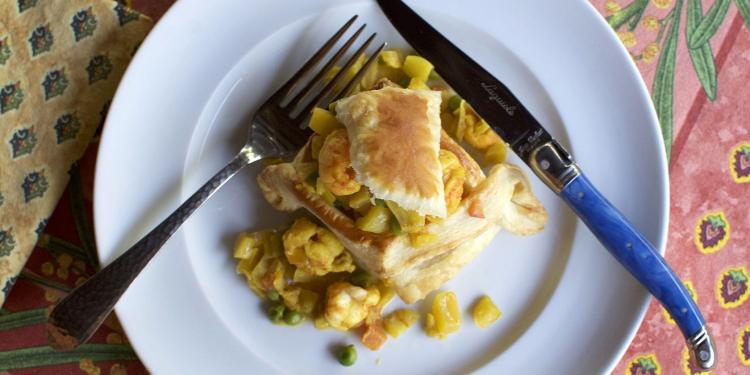 Impress your Guests with a Fennel and Langoustine Ragoût with Saffron

Ragoût of Fennel and Langoustine with Saffron for a dinner party? This savoury "stew" is served on little boxes of puff pastry. Inspired by Provence, David decided on a pink-theme for their dinner starting with a potted salmon appetizer and this served this impressive seafood main course.