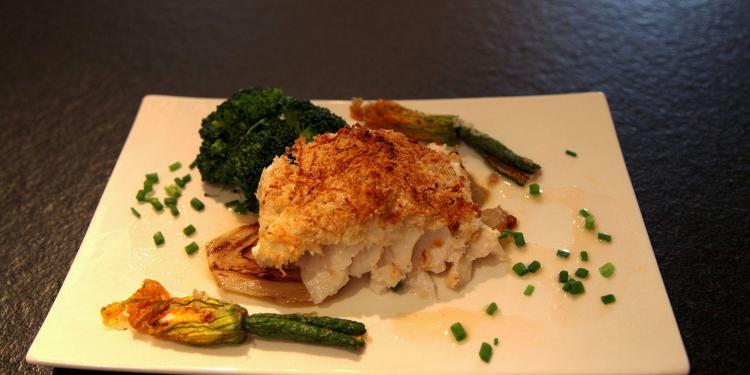 A Cod Recipe with Zucchini Flowers

The key ingredient for this recipe is the cod, but the dish is really brought to life by the lemon, garlic and cheese that are added to the fish topping and the stuffing for the flowers.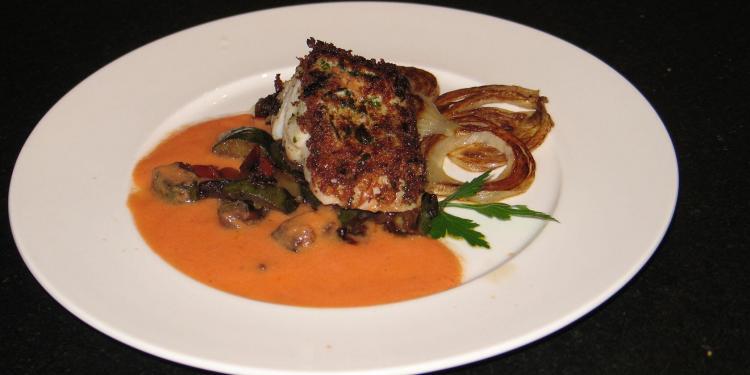 Roast Cod à la Provencal with Ratatouille and Tomato Coulis

Classic Provençal Ratatouille is bright and fresh served with crispy crusted cod, our catch of the day, and topped with a creamy tomato coulis. Dinner is served!