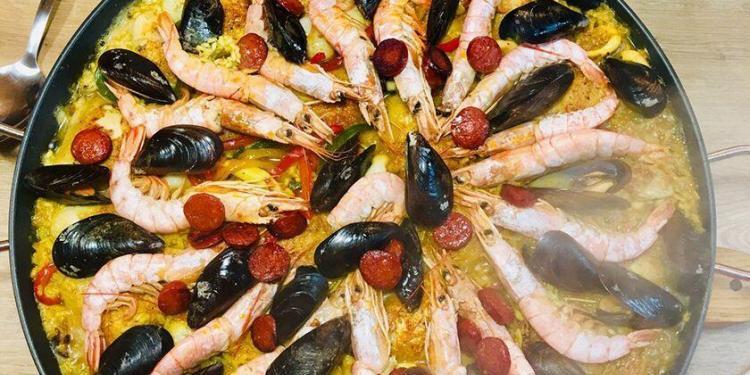 Spanish Paella in Provence

Although paella is considered a Spanish dish it is very common to find it at markets in Provence. The vendor cooks up their version of this hearty rice dish in a paellera. The exact cooking time will depend on your ingredients and how long the rice takes to cook.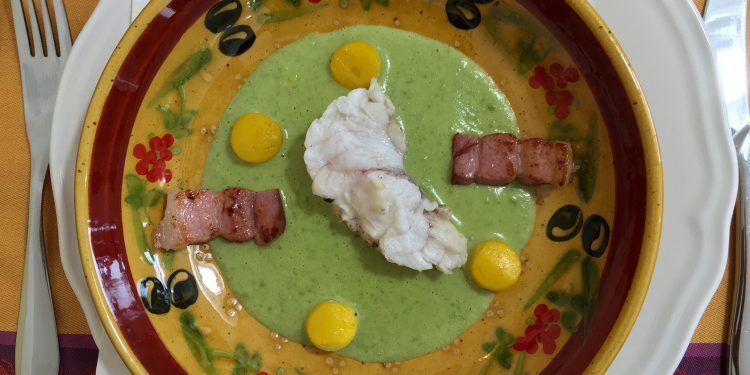 Recipe for Monkfish with cream of peas "a la Francaise"

On a recent trip to Uzès, Chef Eric Fraudeau of Cook'n with Class (Uzès and Paris) created this recipe for Monkfish with cream of peas at a market cooking class. It was delicious and a clever pairing of the pea soup base with the smoky bacon.