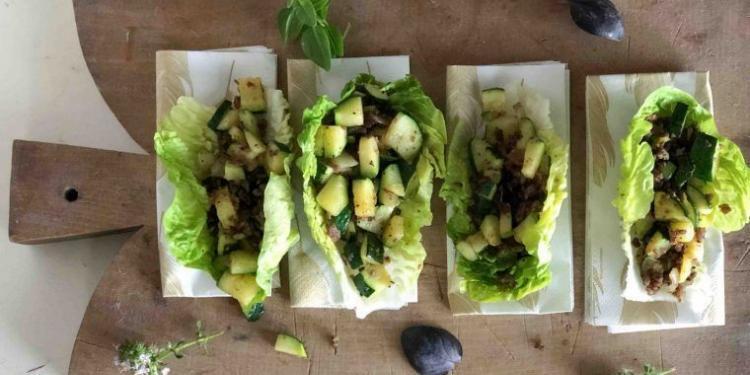 Fried Beef Lettuce Cups à la Provençal with Zucchini

We created this recipe as part of a trio of starters to stimulate your hunger and to pair with a glass (or two) of chilled Mirabeau rosé. With a slight Asian influence, the stir-fried Provençal beef and zucchini (courgette) are served on a bed of little gem lettuce (baby romaine). This light starter works well as an appetizer or a tapas style menu.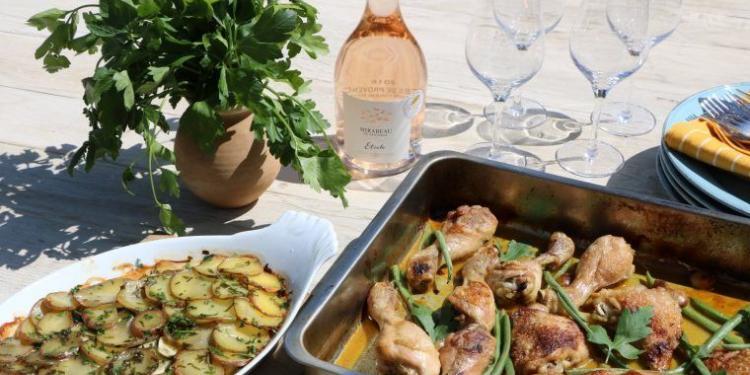 Recipe for Saffron Chicken with Potato and Courgette Bake

This savoury recipe for Saffron Chicken comes from the Mirabeau Wine kitchen in the Var. The chicken is matched with an easy side dish of potato and courgette (zucchini).