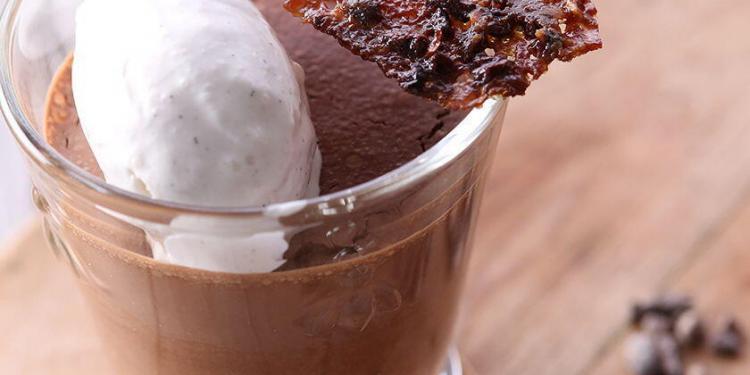 French Chocolate Mousse with Cocoa Nib Brittle

This recipe is definitely for chocolate lovers! An adaptation of Jean-Andre Charial's chocolate mousse (mousseux au chocolate, craquant au grue de cacao, crème glacée au caramel) for home cooks. This is a slightly simplified version of Charial's chocolate mousse that does not lose any of its deliciousness in the translation. Almost …
Homemade Apple Beignet with Caramel Ice Cream Recipe

This recipe turns seasonal apples into the best doughnuts ever. No one (or at least no one I know) can resist a homemade apple beignet served with caramel ice cream. It's slightly fussy to deep-fry the battered apples while your guests are there, but trust me they won't mind at all.