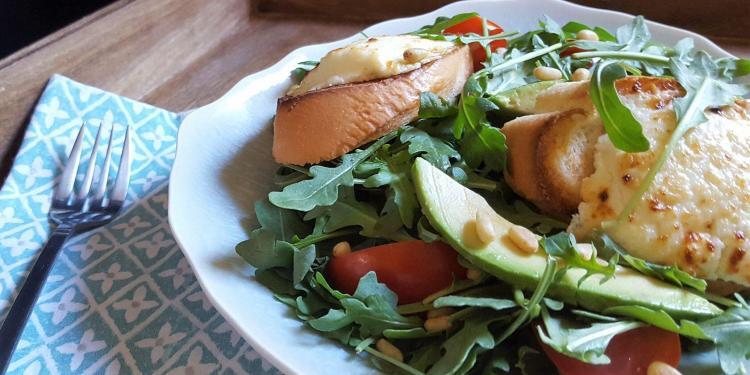 Warm Goat Cheese Salad with a Lemony Vinaigrette

Warm goat cheese salad or salade de chevre chaude appears on many restaurant menus, and it's easy to recreate just follow the recipe below.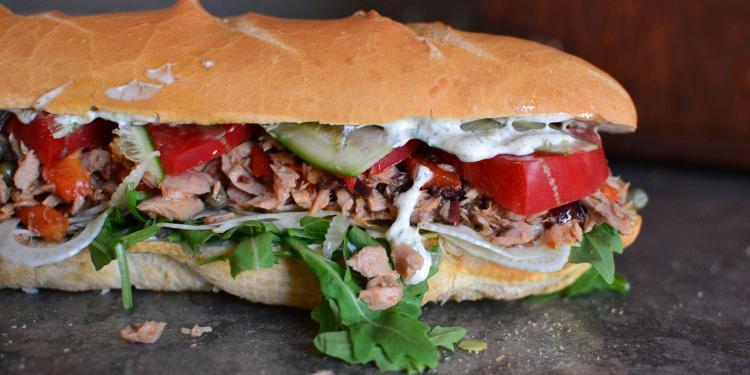 A Nicoise Classic Pan Bagnat

What could be more delicious than a big messy sandwich at a picnic with friends. This Nicoise Pan Bagnat is packed with layers of flavour that only get better the longer they marinate together. Fresh peppery arugula with tuna, pickles, olives, capers, fennel, tomatoes, anchovies and homemade mayonnaise are perfectly presented on an artisan baked french loaf.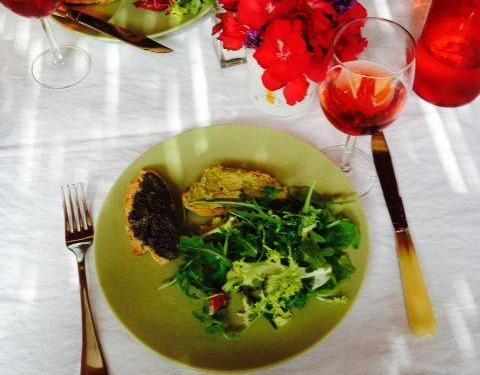 Provence Gourmet: Olive Tapenade on a Mesclun Salad

The olive harvest in Provence is almost finished, and the extra virgin nectar is resting for a bit before serving. This easy recipe can be served anytime of year.  Gilles at Provence Gourmet shared this recipe with Perfectly Provence readers to celebrate this year's harvest.