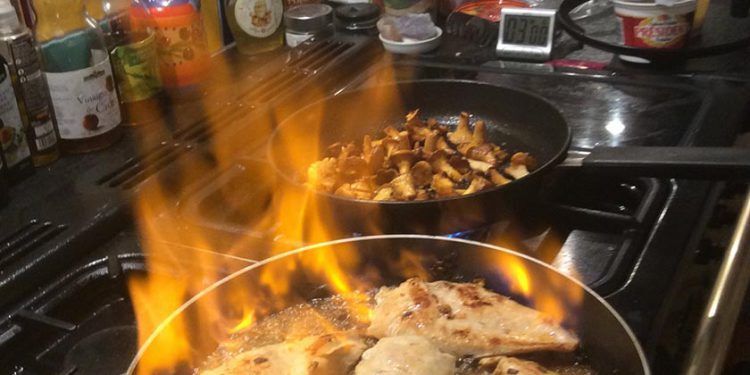 Flambéed Chicken a Main Course with a Spark

At Mas d'Augstine, we spend our "off-season" on maintenance, accounting and a bit of experimentation in the kitchen. To kick off the 2018 Chambre d'Hôtes season, we accommodated a party of eleven (yes 11!) and tested our recipe at the first table d'hotes of the year. Following a pasta course (Mushroom Spinach Ricotta Cannelloni), we served Flambéed Chicken to rave reviews.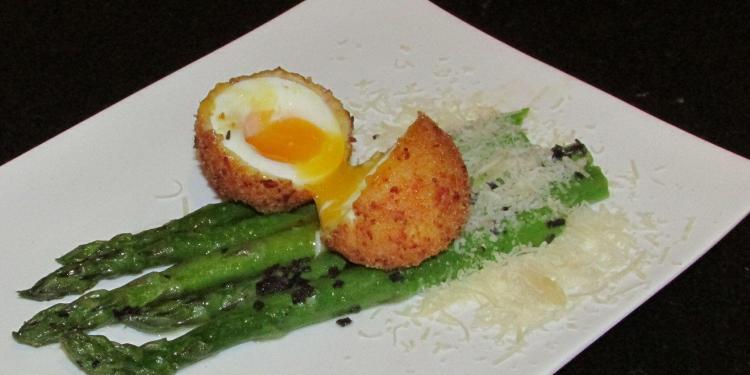 A Spring Dish Asparagus with Deep Fried Eggs and Parmesan

Its asparagus season in France and there is no better way to enjoy this wonderful vegetable than dipped into a soft-centred egg. Just add a little freshly grated parmesan cheese and the combination is perfect.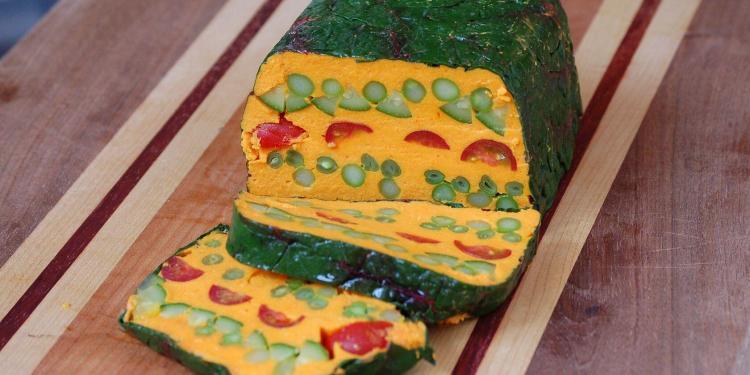 Colourful Curried Vegetable Terrine

This Cocoa & Lavender is perfect for vegetarians, but we are pretty sure even your carnivore friends will be begging for seconds. David combines bright colours, fresh vegetable (in season) and a zesty curry flavour into an all-star dish.