A Sample of the Best Markets in and Near Avignon
By Phil:
So far in our short time living here, we think these are the best markets in and around Avignon that we have come across. We have selected these markets from our own visits and experiences of them. There are also many other markets on offer that we are yet to visit.
Markets Close to Avignon
Les Halles Avignon: This undercover market in the centre of Avignon is open all year round. Home to over 40 different market stalls. You are sure to find something here to tickle your taste buds, whatever your fancy. Continue reading here for Phil's photos of their visits to local markets near Avignon.
There has been a market in Avignon's Place Pie since 1859. It was open-air in that era. Although, not long afterwards (1864) a metal grid was installed to provide some protection from the elements. It was not until September, 25th 1899 that Les Halles, a completely covered market, was completed. The building that you see today with the above-ground parkade is the result of renovation work completed in April 1974.
Les Halles is filled with purveyors of fresh vegetables, fruit, local and other French cheeses, bread, fish, meat and much more. There are also several places you can have a bite to eat or a drink. (see plan below)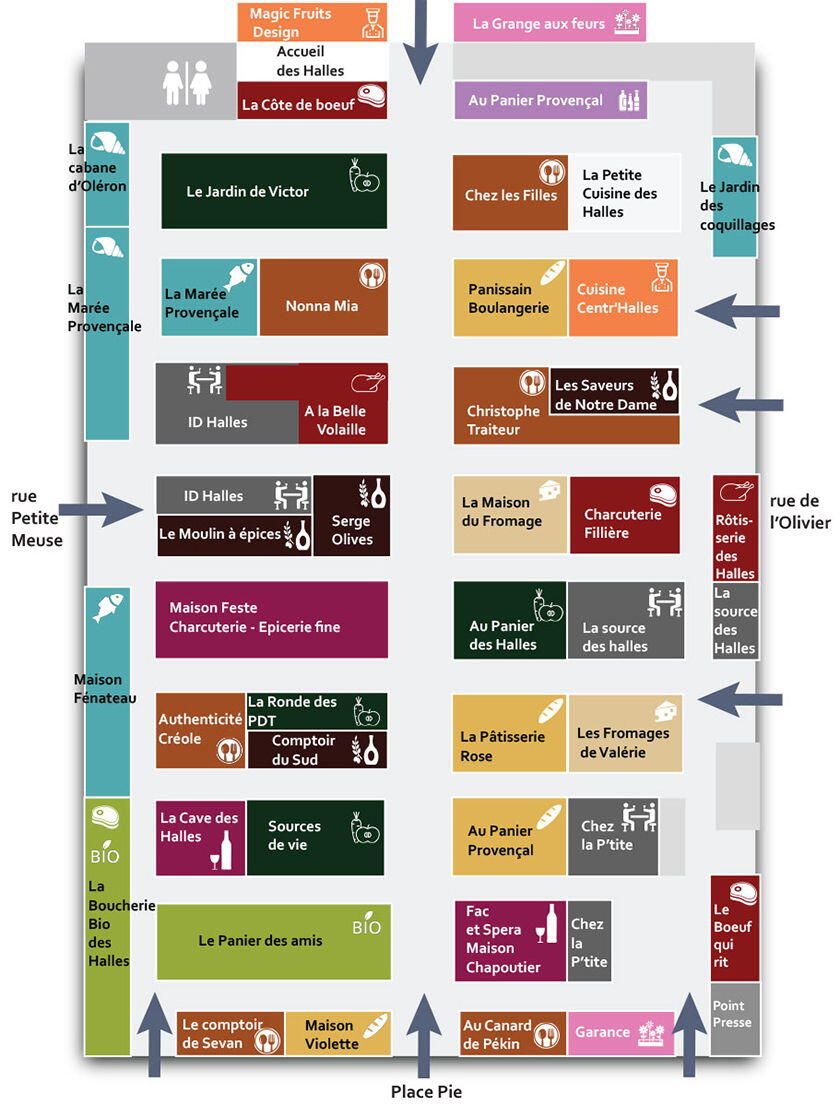 Marché des Halles (website)
Place Pie – Avignon
Open daily except Mondays
6h – 13h30 (Tuesday-Friday)
6h – 14h (Saturday and Sunday)
Villeneuve-lez-Avignon
Just across the Rhône River from the Papal Palace is the "new city" of Villeneuve-lez-Avignon, where An Englishman in Provence recommends both the Thursday morning market food market and the Sunday Antique Market.
Here, is a full list of Markets in Provence and along the Côte d'Azur.
Looking for truffle markets? A reference guide to Truffle Markets in Provence and some recipes too.